Financial Checklist for Expatriates
Financial Checklist for Expatriates
Are you on track for retirement and your other financial goals? When it comes to living abroad, there are special considerations to be aware of depending on your nationality and circumstances. Review the checklist to ensure your bases are covered.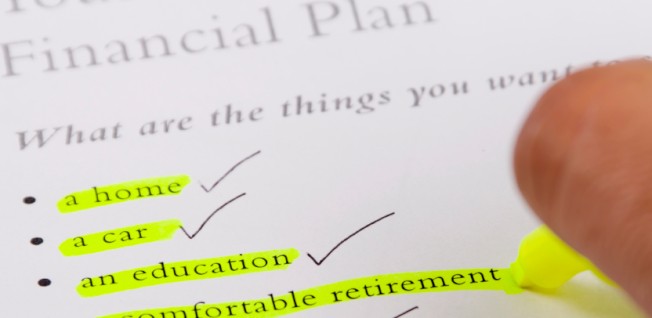 Goals: Clear determination of your objectives and direction will establish the foundation of your financial plan. Where and when you plan to retire? What are your most important values and anticipated accomplishments? Do you wish to provide education or other opportunities for your family or charities?
Reserves: The rule of thumb is to have six months of fixed expenses liquid and accessible for emergencies. Fixed expenses are your obligatory payments such as housing, food, utilities and medical care.
Projections: Knowing the lifestyle you can sustain in retirement helps shape major decisions such as how much to save, withdraw as well as when and where you will retire. Mathematical projections with assumptions for longevity, investment returns, inflation and cash flow options help you compare and contrast scenarios to determine the optimal balance in your decision-making.
Investments: Is the asset allocation of your investments diversified to manage currency, region, inflation and market risk in alignment with your time-horizon and risk tolerance? Are you regularly rebalancing and reviewing your investments? Are you accounts consolidated and organized? Are you appropriately invested onshore or offshore depending on your circumstances and long-term plan?
Benefits: Maximizing employment benefits such as employer matches to retirement plans and insurance benefits are no-brainers but are often overlooked. Are you aware of the benefits and options you'll have as you transition to retirement such as survivorship, lump-sum or annuity decisions.
Taxes: Are you using tax strategies such as tax-deferral in high-income years and Roth IRA conversions and sales of built up investment gains in low-income years to minimize taxes?
Accumulation: Are you saving a sufficient amount per month and dollar-cost averaging into the appropriate asset allocation of investments?
Country-specific benefits: Do you understand how living abroad impacts the benefits provided by your resident country such as Social Security, Medicare, etc.
Comprehensive Planning: Your strategies are only as strong as the weakest link. Do you have sufficient coverage for medical, life, long-term care and liability? Do your will, powers of attorney and beneficiary designations reflect your wishes?
Katie A. Erickson is a Certified Financial Planner (CFP®) from Olympia, Washington. Trained in the United States and residing in Jakarta, services include investment review and recommendations, account consolidation, cash flow analysis, insurance, tax, retirement, education, and estate planning with an emphasis on the unique investment and opportunities available to expatriates.
Global Expat Guide Topics