The 7 Best Cities for Tech Expats beyond Silicon Valley
The 7 Best Cities for Tech Expats beyond Silicon Valley
By Sara Naidoo
With a career in IT, it's easy to work in any big city around the globe. These seven cities are fully embracing the digital revolution, providing countless opportunities for the tech-savvy among you. There's no time like the present: just pick one and go!
There's never been a better time to work abroad in the IT industry than right now, with speeding advances in software, computing, and the internet's immense capabilities. Your IT skills are both transferrable and sought after.
Let's not forget: jobs in the IT industry bring in a lot of dough, especially abroad, where employers are willing to pay extra to compensate the trials of expat life. It's no wonder then, that close to one out of every ten expats works in the IT industry. Whether you're part of an international firm or wanting to start your own business, there's no shortage in opportunity abroad. We've shortlisted seven global cities where the tech industry is thriving. Pack your bags and check out these tech hubs in 2018!
Canada's Answer to California: Toronto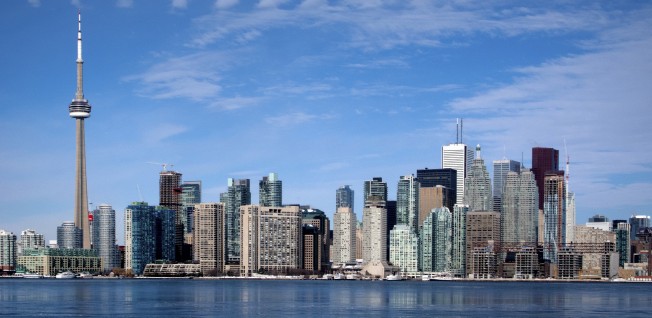 Across North America, Toronto has one of the strongest growing technology markets, with more jobs open in the various tech fields than any other sector. It's even been said that Canada could be in for a shortage of IT workers by 2020. Ahead of operational jobs, front- and backend developers are in high demand in Toronto. This comes as no surprise, since Toronto holds 30% of Canada's IT firms. So, if you're able to code, consider forgetting the US and head north to Canada's tech capital. A trendy, young, and ever-changing city, the quality of life in the city is second to none — diversity and a metropolitan feel characterize Toronto's environment.
London's Rival: Dublin
With Brexit-based instability surrounding London's economy, European companies are flirting with the idea of moving their companies away from the UK's capital. Dublin is a good alternative for many reasons (not just favorable corporation tax rates). As well as being a very international city, Dublin has a laid-back vibe to it. This makes it an attractive destination for new tech companies and global giants, like Google, Facebook, and Amazon to name a few. Ireland also boasts the youngest population in Europe, with innovative start-ups around every corner. Dublin City University's Alpha campus is a purpose-built innovation hub fueling young companies, recent graduates, and new ideas!
Innovative and Tech-Savvy: Amsterdam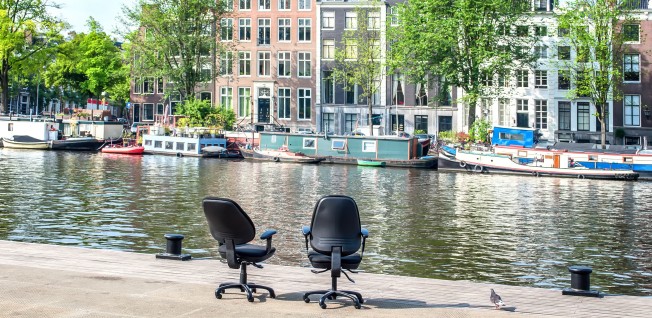 The Netherlands has more expats working in the IT industry than anywhere in the world: 17% according to the Expat Insider 2017 survey. It's not hard to see why, with love of technology virtually part of the Dutch national identity. Amsterdam has the fastest broadband speeds in Europe and is home to the headquarters of over 170 IT companies. The Amsterdam Science Park alone houses 120 businesses, focusing on 21st century developments — AI and FinTech, among others. Engineers, developers, and other techies will love this city for its international feel, chilled work-life balance, and buzzing talent pool. To get a taste of the possibilities on offer, don't miss the annual International Talent Event Amsterdam.
Poor but Tech-y: Berlin
It's a well-known fact: Berlin is cool. For expats in the IT sector, though, Berlin has a lot more to write home about than its edgy scene — namely its rapidly expanding group of tech companies and start-ups. Unlike major European capitals such as London or Stockholm, Berlin is still relatively cheap (for now), allowing for new start-ups to easily find office spaces. Berlin's famed "Silicon Allee" supports budding new start-ups, scale-ups, and newbies in the city looking to get involved in the tech scene. As well as a monthly meetup at Silicon Allee's campus, Berlin is home to countless tech summits, events, networking sessions, and conferences intended to welcome anyone unsure where to begin in Berlin's IT oasis.
Europe's Most "Smart City": Copenhagen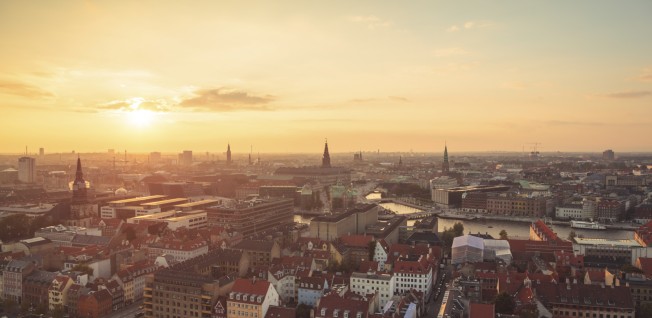 Digitalization runs in the blood of the Danish. The capital of Copenhagen is a hub for talented IT professionals as well as entrepreneurs, making it one of the best places you can set up a business. Accelerace — a start-up accelerator company based in Denmark — provides generous funding and an international network in the city for your idea. The atmosphere in Copenhagen is one of progression — green tech, FinTech, and clean tech are just a few of the hotspots in the Danish IT industry. Since Copenhagen fosters a buzzing start-up community, there are always open jobs in the IT industry for tech-minded expats looking for a change.
India's Booming IT City: Bengaluru
Within India, Bengaluru really is the place to be if you're at all technology-inclined. Commonly referred to as the "Silicon Valley of India", Bengaluru is home to the most start-ups and IT giants in India (Infosys and Wipro are the top two household names). Every November, the Bengaluru Tech Summit brings software engineers, young innovators, and the technology curious from across the world to the city — the BlockchainHackathon event this January was a big hit, too. If you need another reason to head to this lively city, the salaries in Bengaluru are the highest of any Indian city, thanks to the amount of people working in the IT sector.
One to Watch: Innopolis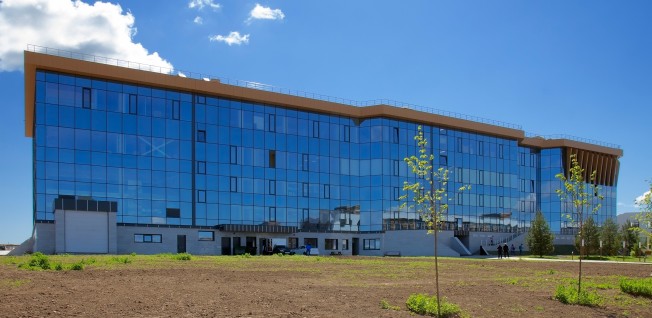 Russia doesn't exactly spring to mind when thinking of the most happening places for tech around the world. Anyhow, a small, new city in the Russian state of Tatarstan is on a mission to change this perception. The only city in Russia of its kind — man-made, modern, high-tech, utopian — was planned in 2012 and officially opened in 2015, with space to accommodate 5,000 residents. Innopolis is a bubble, consisting of a specialist IT university, a Technopark, modern residences for professionals, a school, kindergarten, sports center, and not a lot else. But Innopolis has grand dreams and, to give it credit, does seem encouraging. Its university is one of the top five technical universities in Russia, some IT companies have settled here, drawn in by low tax rates and an all-inclusive, safe, package-style life. Give it five years, you may be hearing Innopolis' name everywhere. Maybe.
---
Global Expat Guide Topics