How to Stay Calm in the Face of Change
How to Stay Calm in the Face of Change
Are you changing your profession, job, or getting a promotion? Or have you decided to go on your own and despite the excitement of having an ocean of new possibilities ahead, you do not understand the fear you have that you might not handle it?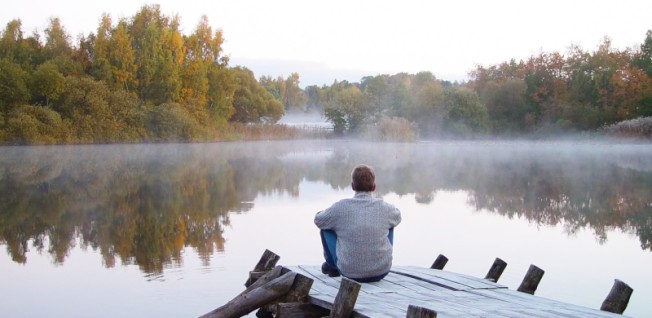 The most effective way to deal with this is to convince the mind that the change is not a revolution, but simply the transfer of skills. If you follow these small steps you will manage to do so:
Honestly assess the "now".
What emotions arise when you think of the change? What doubts do you have about it? What gives you energy? What makes you happy and what worries you? The more honest you are, the better you can plan what you need for the change to happen and the ways of dealing with it. For example, when you leave your job to start a new business, you can think of how much money you need to feel safe and focus on saving it.
Adjust your mental image.
We usually picture the change in our minds. What image comes to you? Describe it. You have a chance to move it out of your subconscious state of mind and scan the change so it brings excitement instead of fear. If you get a promotion and the only thing you can think of is the new challenge with lots of pressure and you feel like a warrior on a battlefield, try to imagine yourself on the same field, but as an explorer discovering new exciting things.
Listen.
Listen to your internal voice of doubt, hopes, and plans. Answer these questions:
How will I support myself during the time of the change?
What can I do to be able to feel the joy of the change?
Give yourself time to hear your own answers as this technique takes the doubts out of your mind.
Review your resources.
Write down the resources (skills, attitude, energy, emotions)…
…that you are using in your current job.
…that you need in your new role.
…that you need to increase your self-confidence in your new role.
This exercise is a remedy for the fear of defeat.
Give yourself the right to make mistakes.
You are usually your biggest critic and judge. When you do something for the first time you learn and grow and discover new ways of dealing with things. The sooner you accept the mistakes on the way, the sooner you will become more curious as to how to deal with them and you will find your own way.
Always notice your own successes, even the small ones.
Once you name what you do right, you get the energy, inspiration, and motivation to carry on. The more you focus on what you do right, the more your mind creates a picture of your competencies and skills, and your self confidence increases as well.
Find support that works best for you.
You might share your experiences with your loved ones and tell them about the challenges you face, or surround yourself with people who are already doing what you will do soon.
The time you take to prepare yourself for a change is a priceless investment towards your confidence and wellbeing. Good luck!
Malgosia Chabrowska is a business and career coach. After working in different corporations for many years and observing people struggling with confidence, motivation, and changes, she decided to help people strengthen their skills and bring them to the point they would like to be. In her work she brings an empathy and positive attitude for everybody going through changes while challenging the habits and helping to find and apply solutions together.
Global Expat Guide Topics