Giving Birth in a Foreign Country
Giving Birth in a Foreign Country

By Karola Clark
For expats who are pregnant or planning to be pregnant, the thought of giving birth in a foreign country can be unsettling. You are looking for the best care and have many other questions? Follow these tips to ensure you are well prepared for your pregnancy and birth.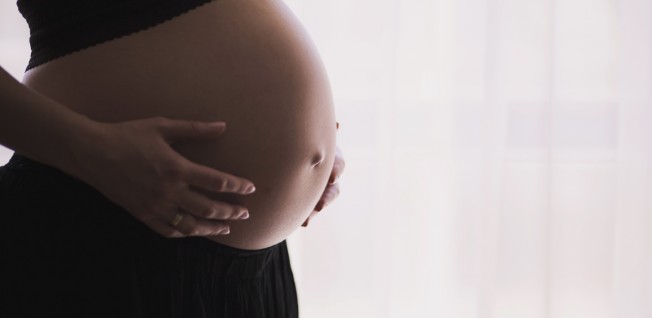 Amid all the excitement of a pregnancy, there are many questions and issues for an expat mother-to-be. You might be far from your support network of friends and family, and have little or no knowledge of the hospital system in your new country.
Understanding your choices and obligations can help to ensure a smooth pregnancy and birth.
Insurance
If possible, sort out your medical insurance before you even get pregnant. Many policies exclude maternity cover, or have waiting periods of 12 months or longer. If you already have insurance, check the coverage limits and try to confirm if that will be adequate for your location. Hospitals should be able to give you an indication of average bill sizes, or you may be able to ask other mothers within your local expat community. Determine whether you need to pay upfront and be reimbursed by your insurer, or if the hospital will bill the insurer directly.
Choosing a Hospital and Doctor
It can be quite tough to find the right doctor and place to give birth while you are living abroad. This quick checklist will help you to narrow down your choice of obstetrician and hospital:
If you have insurance, do your insurers have any recommended or preferred hospitals and/or obstetricians? If you have no insurance and cost is an issue, ask local friends or colleagues about the cheapest hospitals and doctors.
What kind of birth do you want? Try to find a doctor who will support your birthing choices, whether that is a waterbirth, natural drug-free birth or elective C-section. If you prefer midwife-led care, find a hospital that will support this. Speak to local friends and colleagues, new mothers' groups, or do some research online to find a compatible doctor and hospital.
Obstetricians will usually have only one or two hospitals that they routinely deliver at, so it may make sense to choose the doctor first and then ask where they prefer to deliver. Alternatively, if you prefer a particular hospital close to your home, ask them for a list of obstetricians that work there.
Find out how easy it is and how long it takes to get to the hospital from your house. Imagine you need to get to the hospital quickly, but it is 9:00 on a Monday and pouring with rain — how long would it take you get through traffic to get there? Also, if your obstetrician's office is at the hospital, remember you may be making weekly visits there by the last months of your pregnancy — avoid a long commute if you can.
Cultural Factors
Once you have chosen a hospital, find out as much as you can about their processes. This is important even if you have previously given birth in another country. There may be differences in care and you don't want any surprises while in labor.
For example, it is important to know at what stage of labour they recommend you come to the hospital. Do they allow videos or photos being taken in the birthing room? Is the baby kept in a nursery and just brought to the mother for feeding, or do they keep the baby in the mother's room and, finally, how many days do they recommend that you stay in hospital? If you want a doula or birth attendant with you, find out if the hospital has restrictions on whom or how many people can attend your birth.
The Baby's Paperwork
Preparing the paperwork for the baby's citizenship and passport is a process that you should get started on well before the actual birth. Decide which citizenship/s the child will hold and if the country they are born into grant automatic citizenship, or if you need to apply for citizenship by descent and a passport from your own country of nationality.
The next question would be, which paperwork you need for the citizenship/passport application? You embassy should be able to provide all the information you need. When considering citizenships, bear in mind things like national service requirements — some countries require male citizens to enlist in national service regardless of whether they are a resident in the country at the relevant time.
Post Birth
After the initial euphoria of your baby's arrival, it is vital for you and the baby to be well-supported in the first weeks and months of the baby's life. This is particularly important for expats, as the traditional support network of family and old friends is generally not available. Research what support groups and resources are available in your area. This could include new mothers groups, breastfeeding groups, lactation consultants, nurses, and support for postnatal depression. You may need to book or register for some of these services in advance, so it's best to do your research early on.
If you are an InterNations member and would like to contribute an article, do not hesitate to contact us!
---
Global Expat Guide Topics