The Expat Bubble and Beyond
The Expat Bubble and Beyond
Find out where expats are the most, and least, likely to be friends with local residents and discover the potential reasons for this in the following infographic.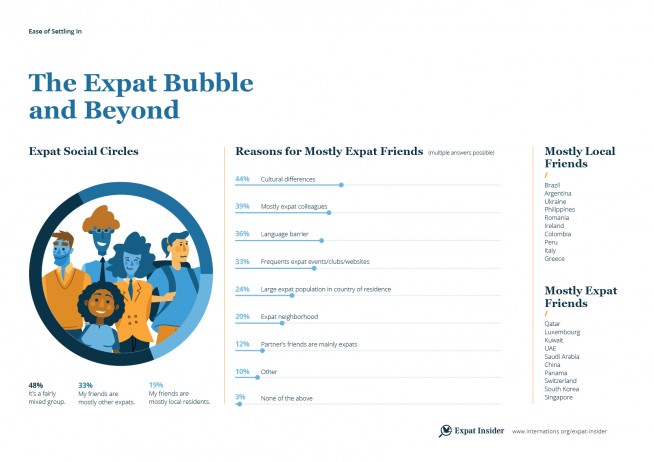 Further Reading
Download
Press Contact
Selected Countries
Selected Cities
Want to take a look
at other years' results?
Check out the Expat Insider 2022!