Most Welcoming Countries
The Most Welcoming Countries for Expats 2015
Are you looking forward to a warm welcome in your new home abroad? Or are you afraid of getting the cold shoulder? Don't fear: the ranking below shows the Expat Insider 2015 destinations where local residents are friendliest (or, alas, rather distant) to their foreign neighbors.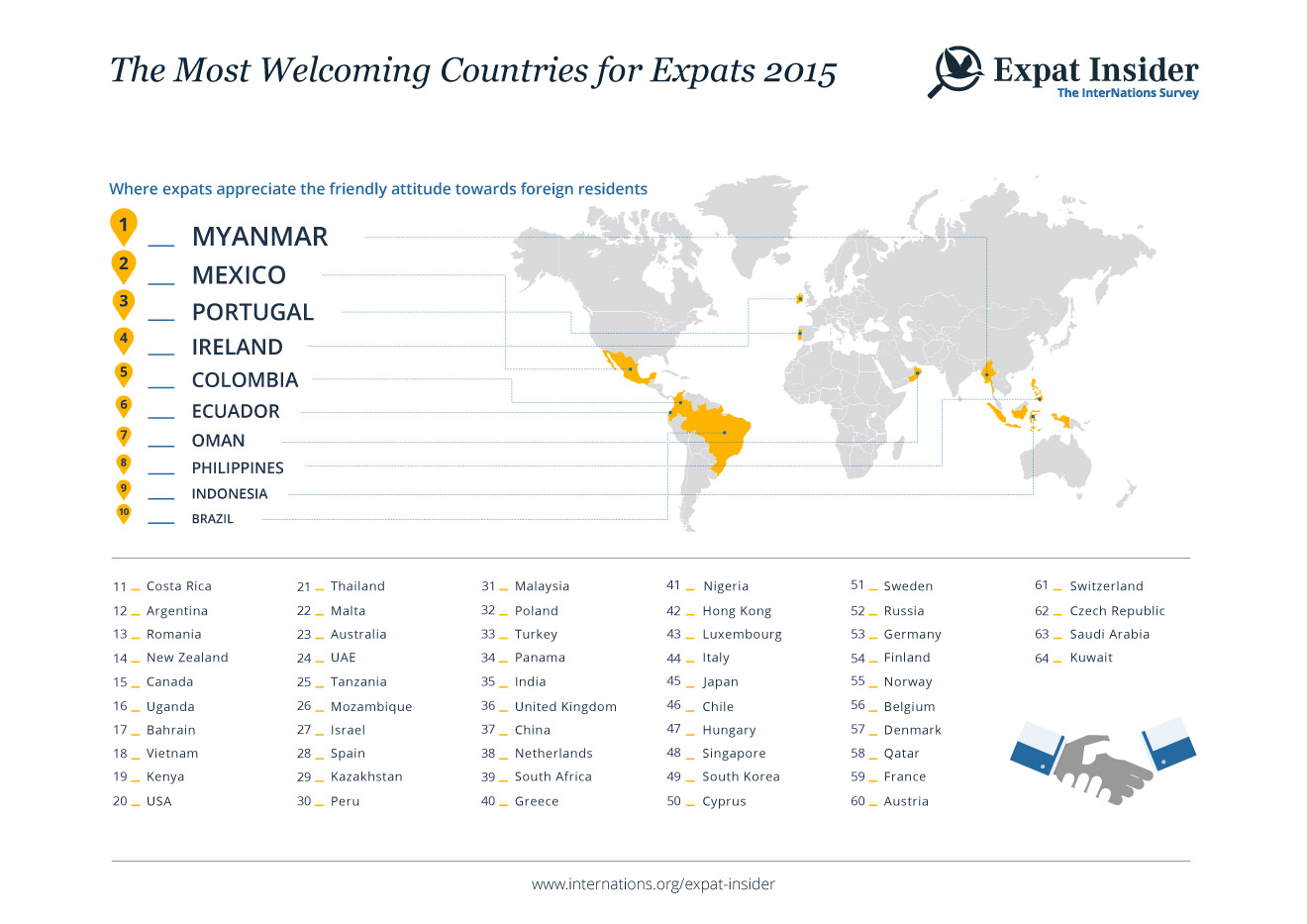 Embed this image on your website:
Download
Press Contact
Selected Countries
Selected Cities
Want to take a look
at other years' results?
Check out the Expat Insider 2022!